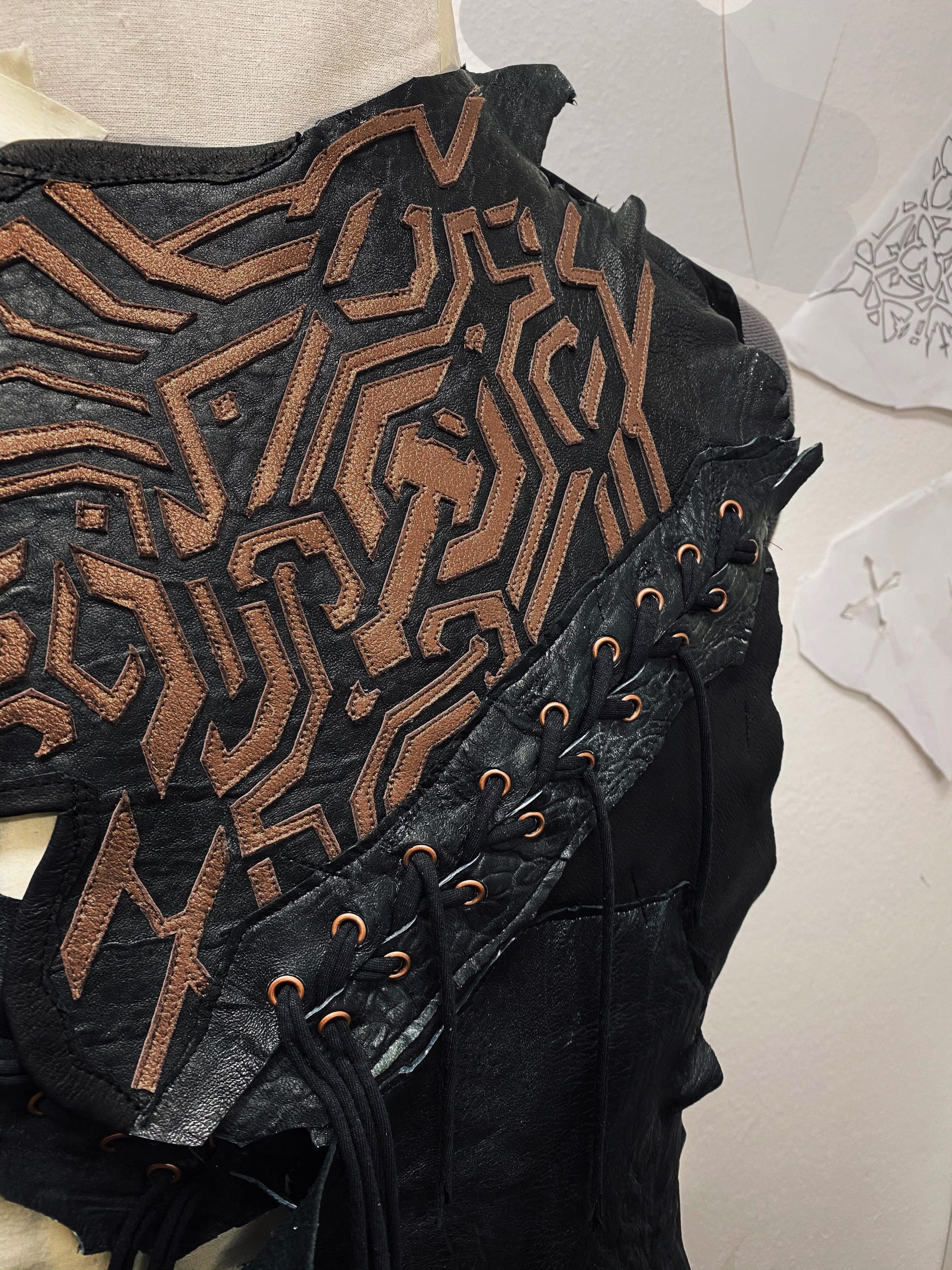 Looking for that special custom design?
Finding your unique look
Every artist and every band has something unique about them. It is my mission to express this uniqueness through the clothing I design and create for you. When you choose Ov Thunder Clothing as your new stage outfit designer, we will talk about all your special wishes for the look. Having experience in stage clothing for nearly 10 years I know what's important when it comes to durability, flexibility and stage presence.
detailed sketches
I know it's difficult to imagine how your future outfit for is gonna look like. To make it easier for you, I'll make a sketch for you that is as detailed as possible after we spoke about your wishes and needs regarding the design, the functionality and material. The original garment will look exactly like the pre-design: What you see is what you get!
The material
As you can see from my references, for Ov Thunder Clothing I work with a lot of leather. Nevertheless, this is alway the clients choice. A complete vegan wardrobe with vegan leather an/or fabric for you or your band is absolutely possible. Whatever you choose, I always work with high quality materials.
THe process
During the sewing and realization process, I keep you updated with pictures and information about the current status of your new wardrobe. That makes it possible for you to see if the finished product will turn out the way you wish. A fitting is also included as everything I design is made to measure. Ov Thunder Clothing stands for high quality stage & artist clothing.
No worries. I also design and sew for individual people who are interested in a custom designed outfit, I make custom fan outfits for those who love to make an appearance and for movie scenes as long as it fits my style.